We thank you for participating in the second workshop on level density and gamma strength in Oslo! The workshop was hosted at the Department of Physics of the University of Oslo.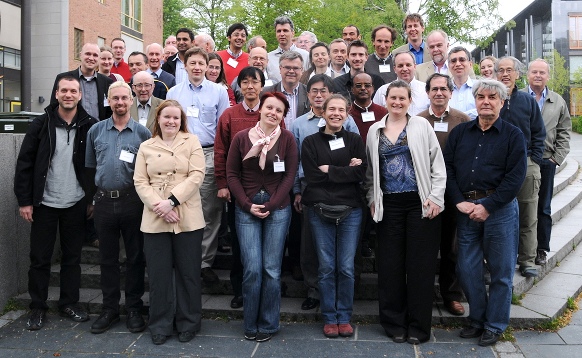 Experimental and theoretical topics:
Nuclear level density
Gamma-ray strength function
Phase transitions in mesoscopic systems
Applications in astrophysics
Other related topics
There will be no proceedings book. However, the oral presentations will be available from this website if permitted by the contributor.
---
News & Updates:
2009-05-25

We started uploading the talks to the website.
You can now also download the book of abstracts.

2009-05-13

We have uploaded some pictures to the workshop website.
---
International advisory committee:
S. Åberg
U. Agvaanluvsan
E. Algin
T. Aumann
F. Bečvář
L. Bernstein
A. Bracco
T. von Egidy
R. Firestone
S. Goriely
F. Gunsing
S. Harissopoulos
A. Maj
S. Marrone
G.E. Mitchell
P. von Neumann-Cosel
A. Schiller
H. Utsunomiya
V. Zelevinsky
Local organizing committee:
Sunniva Siem (chairman)
Alexander Bürger
Andreas Görgen
Magne Guttormsen
Trine W. Hagen
Ann-Cecilie Larsen
Hilde Therese Nyhus
John Rekstad
Therese Renstrøm
Sunniva J. Rose
Naeem U. H. Syed
Heidi K. Toft
Kristine Wikan